Friday 16th, Saturday 17th and Sunday 18th june 2023
Schedule | Mother Dragon show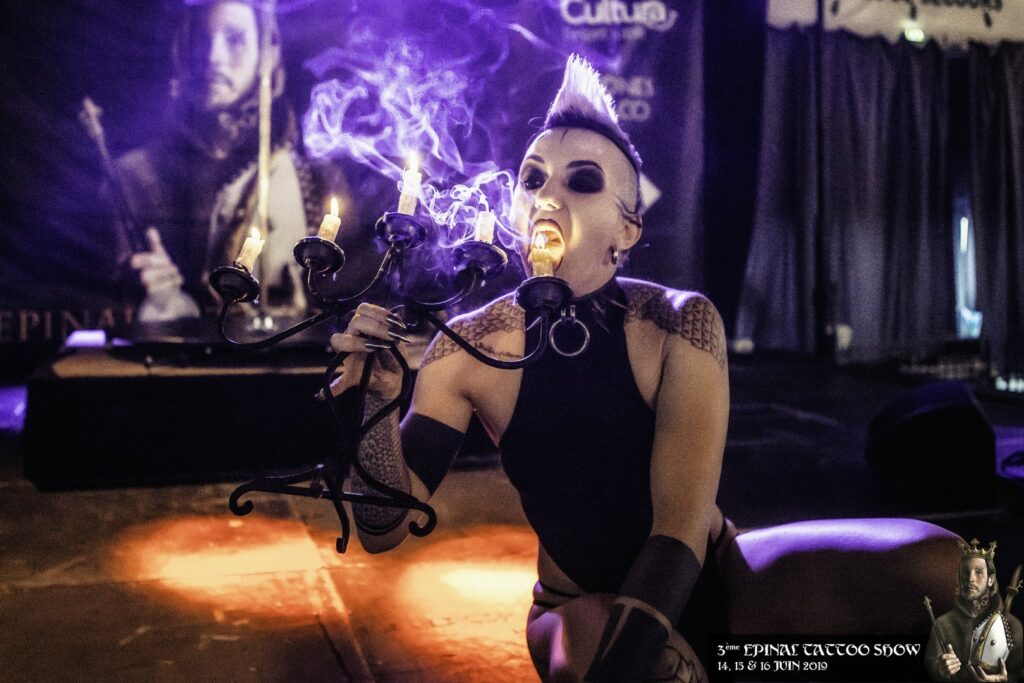 Dragon Mother, artist performer is a creature of the night and the international scene based in Paris. Professional pole dancer as well as manipulative artist and spitter of fire, she will present this show as a multidisciplinary performer through an assumed and alternative style, resulting and strongly imbued with the dark sensuality of the universe Fetish and BDSM.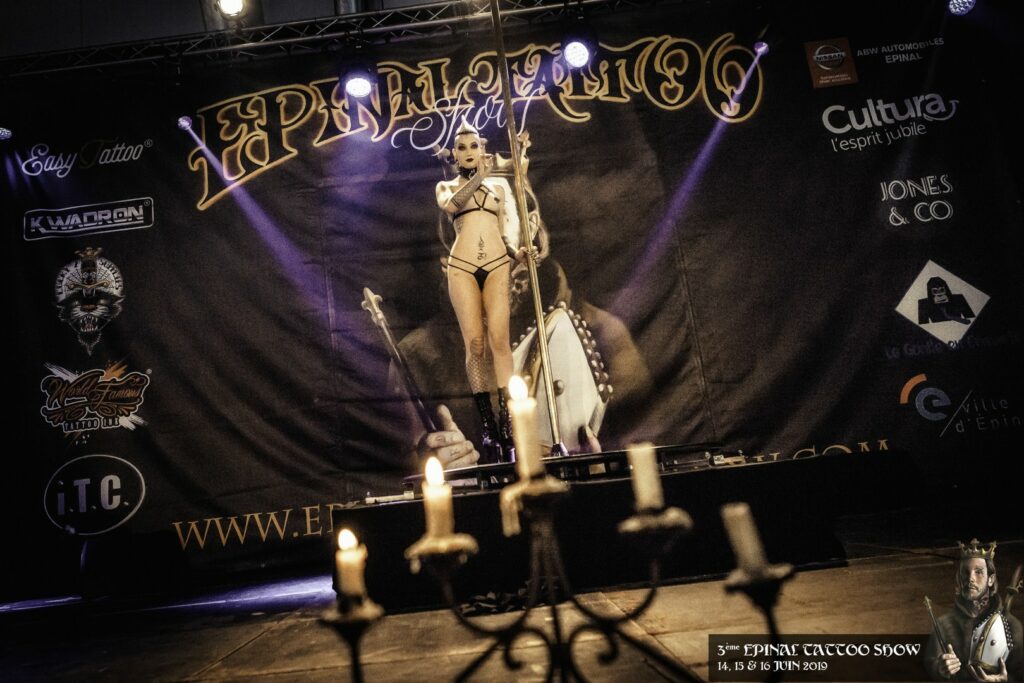 Through her staging, the ornamentation of the body, the sensuality in the dance, her attitude and the testing of the flesh by fire, Dragon Mother tends to offer her sublimation of the female body.
Find Dragon Mother show on the stage of the Congress Centre during the 4th edition of the Epinal Tattoo Show!