June, Friday the 17th 2023
Schedule | DJ Karaoke Night
June, Saturday the 17th 2023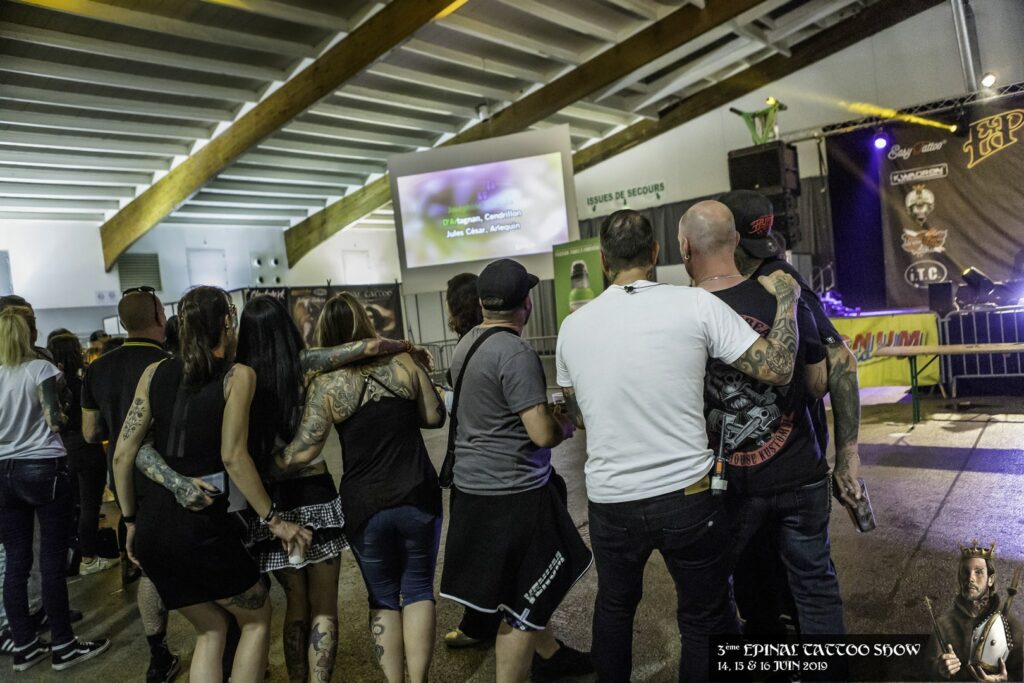 Karaoke Night at Epinal Tattoo Show
June, Saturday the 17th at 9:30pm at the Centre des Congrès of Epinal

You dreamed about it! The Epinal Tattoo Show do it again! See you on saturday evening from 9:30pm for a wild party special karaoke!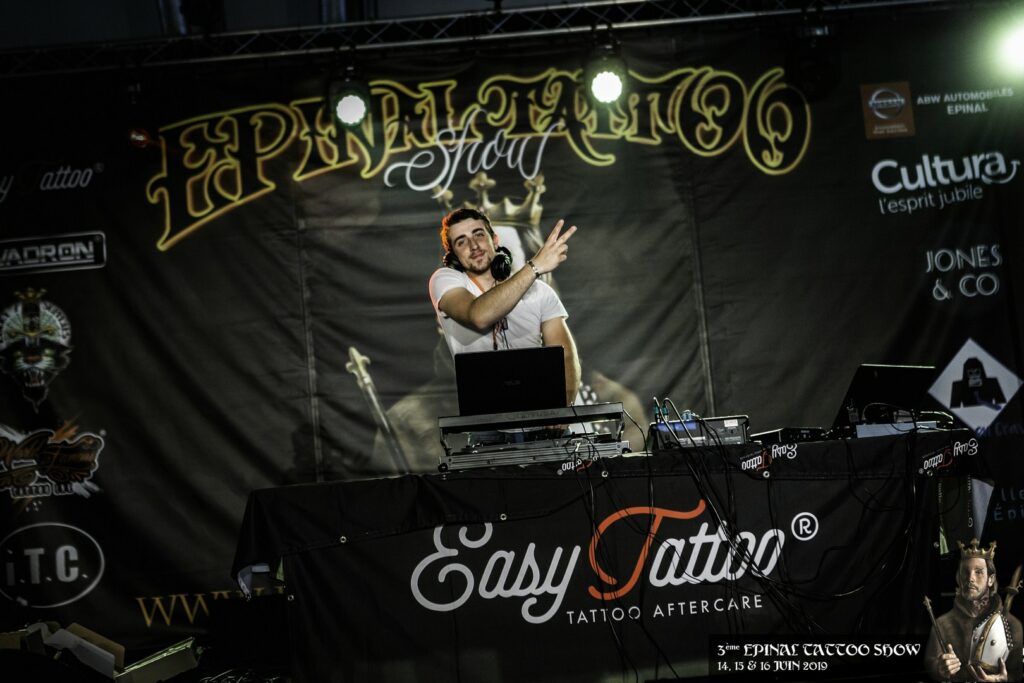 Tattoo artists, guests, kids and grown-ups, it's your chance to reveal a hidden talent by singing your favorite hits! Madonna, Guns N' Roses, Britney Spears and even the Compagnie Créole, we won't judge you 😉
Find the Karaoke night animated by DJ Marc on the stage of the Centre des Congrès of Epinal during the 4th edition of the Epinal Tattoo Show!