Friday 16th, Saturday 17th and Sunday 18th june 2023
Designer Fred Kyrel, creator of the brand Fashion Shibari, will present his collections accompanied by his models that will parading in the aisles of the convention, at the Centre des Congrès d'Épinal all weekend!
designer of original clothing
Originally from France, Fred Kyrel has been developing a new style for over fifteen years: the Fashion Rope Art.
He specializes in creating original clothing using strings of different materials and colors as well as beads, allowing him to be a world reference in the art of artistic weaving (recently on Nicki Minaj and her dancers for the Bilboards Music Awards).
He creates unique pieces for events, shootings and performances throughout Europe and the United States (tattoo shows, fashion weeks, salons, clubs, etc…). He regularly releases new collections of tops and bodys.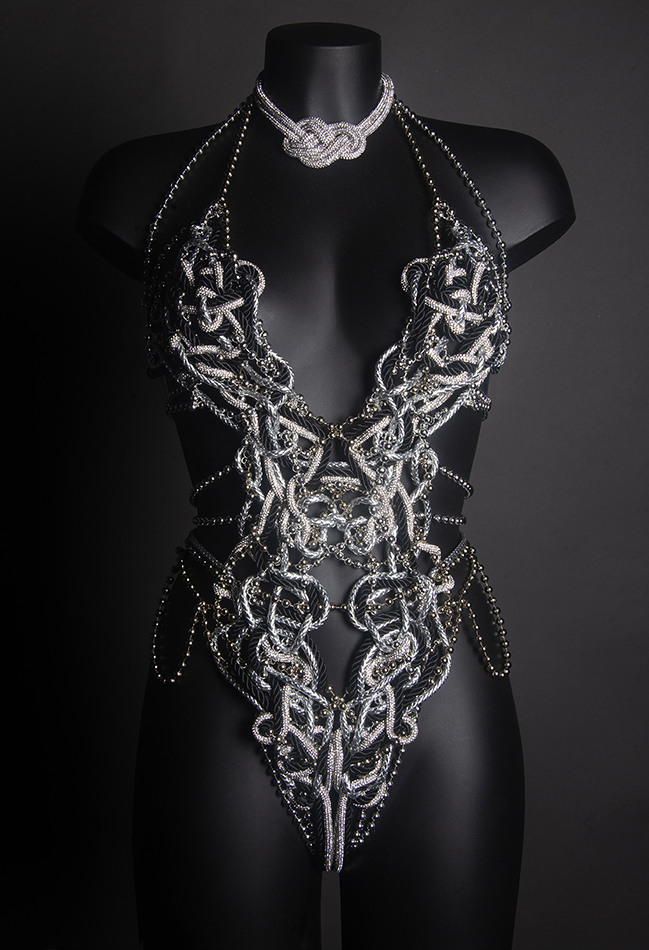 Meet Fred Kyrel with his models throughout the weekend at the Congress Centre during the 4th edition of the Epinal Tattoo Show !
DISCOVER THE MODELS PRESENT DURING 4TH  EDITION OF THE EPINAL TATTOO SHOW: