Come to meet and take a picture with our special guest : Passe-Partout from the TV Show Fort Boyard ! Keeper of keys of the show, he will do signing session with his fans on sunday afternoon!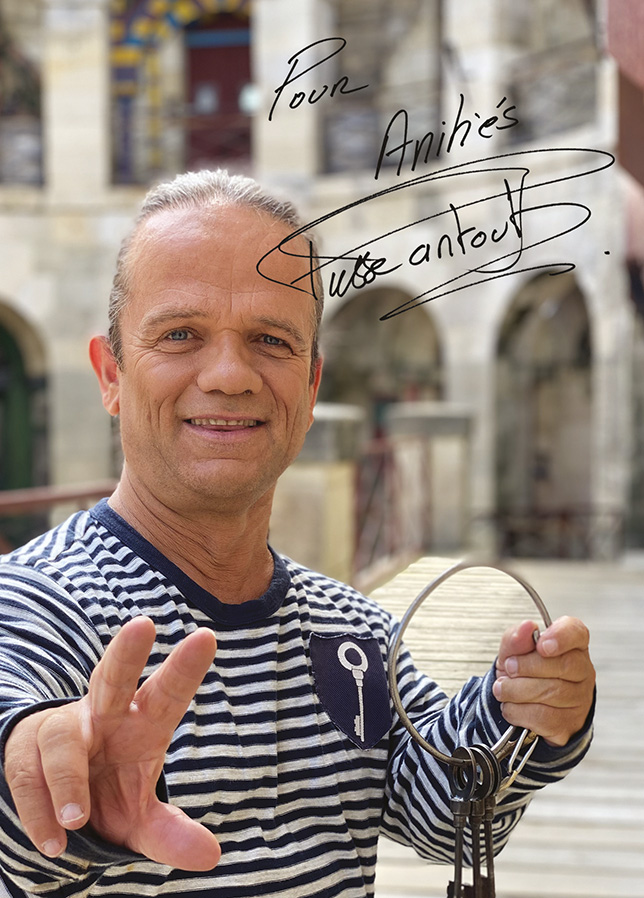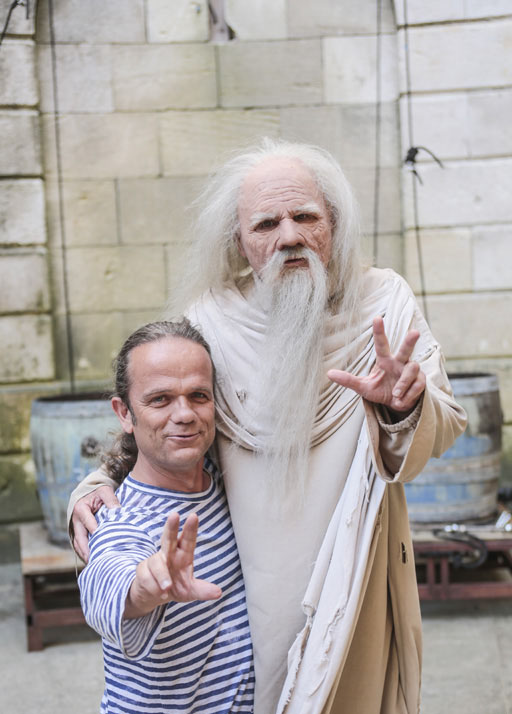 From the famous game show Fort Boyard that revealed him,
Passe-Partout now offers an interactive tour throughout France, to meet his public.
Since 1990, thanks in particular to his role as a guide and his cult gestures counting the number of keys available to candidates put to the test of Fort Boyard to collect the funds for their association, Passe-Partout is now an emblematic figure of the French audiovisual landscape, known from generation to generation.
Expert about all the corners and nooks of the Fort, he also participates in the weighing of the Boyards at the end of the show, or locks up candidates who came out too late from their trial.
Artists of a Thousand Facets Passe-Partout, the most successful comedian on French television with more than 1,800 shows to his credit, is taking to the road today and offering you his interactive show, mixing songs (including his tube «Je suis Passe Partout»), stories and games around the Fort. All accompanied by meetings, signings and selfies with his audience.
Surely an entertainment you will long remember!