thursday 15th june 2023 from 10am to 7pm
During this professional seminar, which will be translated into French, tattoo artist TOFI alias Tomasz Torfinski will share the most important technical and artistic elements he uses on a daily basis.
It will answer all participant's questions and all your needs. In addition, participants will also be invited to an individual consultation to get a personal feedback from the artist on your work.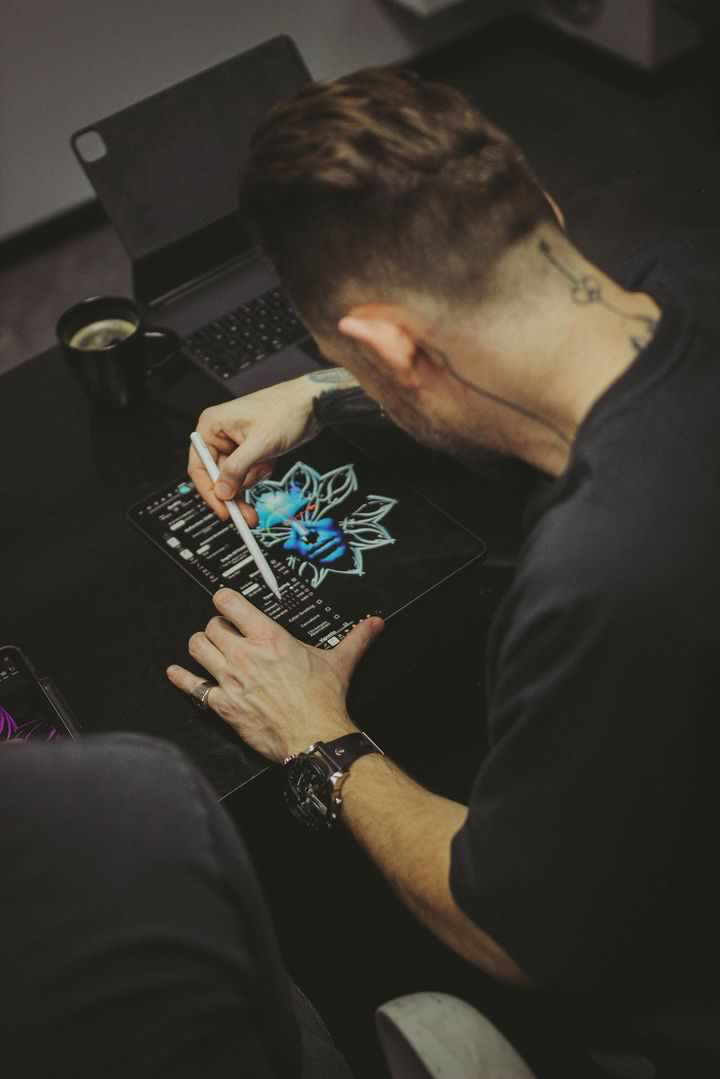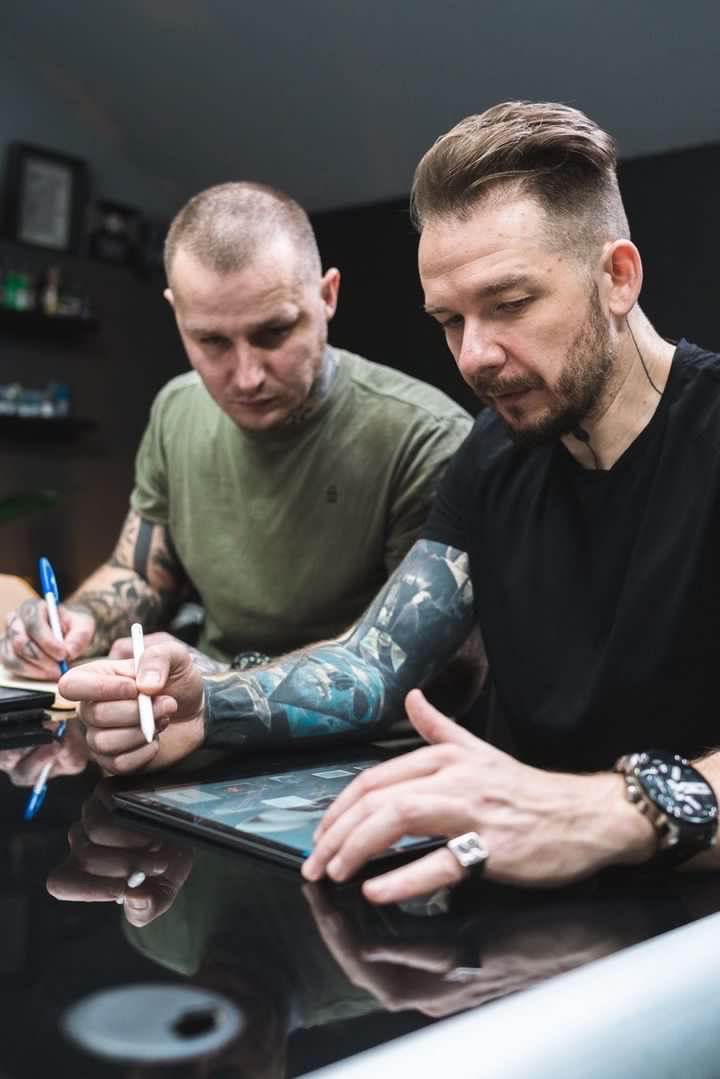 Tattoo idea concept drawing

3D designing (step by step presentation)

Theory of balance of details, colors and values

Design visualization on body
Description of my basic workflow I use in every work
Tattooing large works in short time within one session
Stencil preparation
Tattooing technique (equipment, machine and needles setup, workflow)
Tattooing process
- step by step plus questions in a meantime
Individual consultations
Personal feedback from the artist on your work
The consultations* can be made in groups or separately.
Before the seminar, you can send him your best work directly to discuss with him during this seminar.
*Consultation time is arround 10 minutes but may vary depending on group size.